Talent can make or break a company. It's imperative you take mindful staffing decisions when hiring someone on a permanent basis.
The team at NVT Staffing are specialists in permanent hiring. We have worked with numerous companies over a span of 30 years, and we have extensive experience finding qualified candidates for your open roles.
Permanent Hiring Can Help Your Company in Various Ways
Permanent hires offer great benefits to their employer:
– You are able to develop company loyalty in employees and reduce attrition 
– You are able to attract better talent through your permanent hire referrals 
– You are able to acquire candidates with greater skill sets in the long run 
– You are able to ensure continued project success, since the same candidate will be in charge of the project 
– You are able to groom employees from the ground up to become future high-level employees
The fact of the matter is these benefits can be leveraged only if you hire permanent employees the right way. This is where NVT Staffing can help.
Our team is extremely selective about who it recruits. We ensure that only highly-experienced and top-level quality candidates make the cut. Our exact vetting process yields the most beneficial results each time. Reach out to us today to get the conversation started. Find out exactly how we can help you.
Permanent Hire and Executive Search Services
Do you need an executive or technical role filled quickly and accurately? Maybe you have multiple entry-level positions that are open and creating hardship.
Our team at NVT Staffing, with over 30 years of experience, can help. We have recruited for various industries, and they're aware of the exact requirements for industry-specific staffing.
We have a skills evaluation testing process in place which tells us how suited a particular candidate is for your open role. Our experts not only focus on finding candidates who are actively looking for a job change, but also reach out to candidates who might be passive job seekers looking for the perfect opportunity. By doing so, we ensure you have a wider and more diverse pool of candidates to choose from.
Depending on your hiring objectives, we follow both a top-down and a bottom-up approach. This empowers us to fill your advertised positions with the best possible candidates.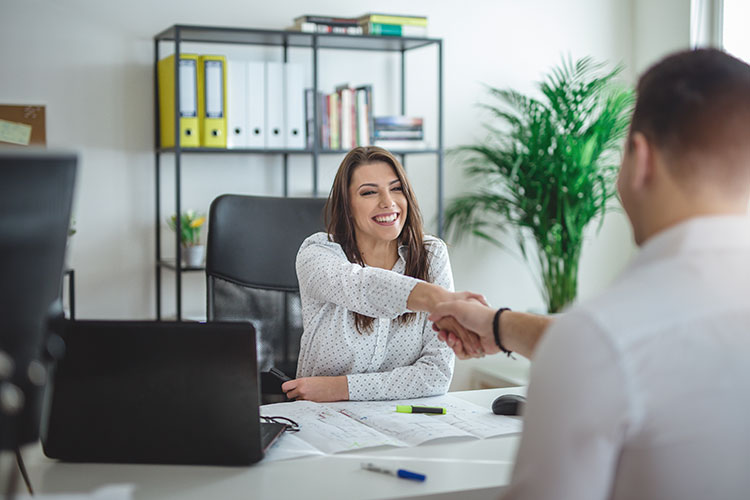 NVT Staffing – Your Trusted Source for Quality Hires in Virginia & Washington, DC
Leadership decisions are one of the most important factors for any expanding company. They can also be the riskiest staffing decision for employers. By partnering with us you are making the most strategically sound decision and taking advantage of our decades of experience and profound network of connections.
NVT Staffing follows a unique hiring process to find, vet, and select top management employees. We implement additional reference and background checks to ensure that your leadership decisions are precise.
Our recruiting experts handpick the most qualified and experienced C-level candidates – those specifically primed for leadership success. We take over end-to-end negotiations for you and ensure there are positive outcomes.
We have extensive experience working with company directors, CEOs, and senior executive teams. We are 100% qualified to assist you with succession planning and C-level hiring.

Staffing Across Industries
At NVT Staffing, we specialize in permanent hiring for a variety of companies. The industries we work with are:
– Property management
– Engineering
– Medicine
– Legal
– Information technology
– Accounting/Finance
– General office (administration & clerical)
We are a certified General Services Administration (GSA) contractor in the Washington, DC metro region. We have the expertise and skills to serve the United States government. Our federal permanent staffing services are in line with governmental hiring regulations. You can trust us to help you find and hire candidates whose values are in sync with that of the federal government.

Choose Us for Remote Hiring
These days, a lot of permanent roles are moving online. Our company can help you get ready for the remote working revolution.
At NVT Staffing, we have a very large global pool of candidates who will make a brilliant addition to your team. We have the software and hardware setup to enable virtual overseas hiring. Once the selected candidate has accepted the offer, we will assist you with remote onboarding as well.
Hiring permanent employees remotely will help you save significant employment costs. It will also provide you with security and ensure the longevity of your operations during times of concern.
Our experts will advise you on the benefits of remote staffing. Reach out today.
Our "Global" Recruiters Can Enrich Your Candidate Search
The recruiters at NVT Staffing are "Global" in every sense of the word – Globally Aware and Locally Conscious. Our experts use global benchmarked hiring practices to find the most relevant applicants to fill your permanent positions.
Whether you want to hire someone for your headquarters in the US or you wish to find a candidate for an overseas branch of your company, you can rely on our team to find the most well-suited candidates to fulfill your open positions.
Their extensive experience as global recruiters has empowered them with the knowledge needed to take strategic hiring decisions. Our team works very closely with you to find the permanent talent you've been looking for.
Contact us for more information about NVT's "Global" hiring services.