How Does Contact Tracing Help in Fighting Against COVID-19?
First let's learn what contact tracing is.
Think of this as kind of like detective work. Trained people interview others who have been exposed and diagnosed with COVID-19 and figure out who they have recently been in contact with. Then they proceed in letting those people know they may have been exposed to the virus and if necessary, encourage them to quarantine themselves to help in stopping the spread to others. Contact tracing is a disease control measure which has been used in the past for other outbreaks like Ebola virus and SARS.
Contact tracing is a specialized skill and to be done effectively, it requires people with training, supervision, and access to social and medical support. We are an elite contact tracer employer operating nationwide. We are ready to help you!
Need a Contact Tracer? Contact Us
Safety is Our Top Concern
As stated by the CDC Guidelines: "Contact tracing is part of the process of supporting patients and warning contacts of exposure in order to stop chains of transmission."
As more businesses push to reopen their doors, it is vital to not fall short on one of the federal government's essential criteria for resuming business, having efficient protocols in place to track individuals who have been around person(s) infected with COVID-19. NVT Staffing is your go-to contact tracing employer and will find trained and qualified professionals for you to ensure these protocols are safely implemented for the safety of all.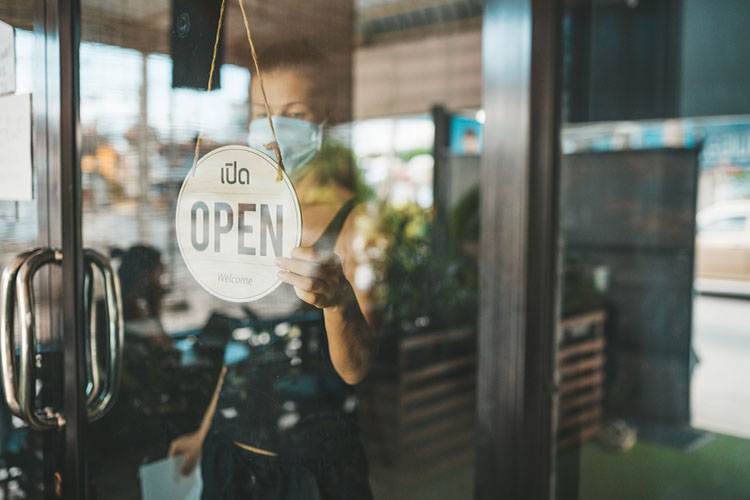 Why Should You Choose NVT Staffing?
NVT Staffing has an elite force of Contact Tracers available to support your requirements during these difficult times. Our team of tracers are prescreened, tested, and are available 24/7/365, in addition to being available to start at once upon request.
For more information regarding our services please contact our Contact Tracing Employement department and a live agent will assist you in setting up a contact tracer.
A specialized skill set is required for contact tracing. Here is a list of some of the required expertise and skills for contact tracers:
– Understanding of the confidentiality for the patient, including the ability to interview patients without violating personal confidentiality.
– Excellent interpersonal, cultural-sensitive, and professional interviewing skills so as to build and maintain trust with patients and contacts.
– Basic crisis counseling skills and the ability to confidently guide patients and connections to additional care if needed.
– Initiative in locating patients and contacts who might be difficult to reach or unwilling to engage in the tracing protocols. 
– Knowledge of appropriately referring individuals to medical, social, or supervisory resources.
– Must be culturally competent within the local community they are operating in. 
– Understanding the principles of exposure, infection, the infectious period, potentially infectious interactions, symptoms of disease, presymptomatic and asymptomatic infections as well as the additional medical terms related to the above.
To Speak with One of Our Specialists to Help You Find and Initiate Contact Tracing Services, Please Give Us a Call or Fill out the Form Provided